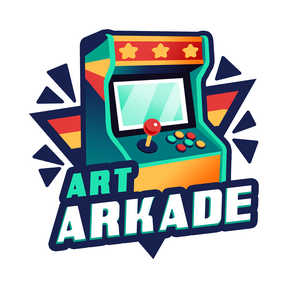 Commissions: CLOSED
All prices are in $USD
---
Icons
Symmetrical: $25
Still: $30
Animated: $40
---
Chibi
Head to toe, cutesy drawing
Base Price: $40
Additional Character: +$25
Objects / Backgrounds / Props may cost extra
---
Bust Drawing
Head to chest drawing
Base Price: $40
Additional Character: +$25
Objects / Backgrounds / Props may cost extra
---
Half Body Drawing
Head to hips drawing
Base Price: $75
Additional Character: +$35
Objects / Backgrounds / Props may cost extra
---
Full Body Drawing
Head to toe drawing
Base Price: $120
Additional Character: +$70
Objects / Backgrounds / Props may cost extra
---
Emotes
Emotes for Twitch / Discord / Etc
1 Emote: $15
3 Emotes: $40
5 Emotes: $65
10 Emotes: $135
---
PNG Tuber/ TTS Avatar
Streamer avatar that talks when you talk! Basic includes talking and blinking animation, and 3 expressions. Advanced includes that as well as additional frames for things such as drawing, looking around, etc.
TTS (Text to Speech) avatars only come with a mouth closed image and a mouth open image. Requires Bikubot to work.
TTS Avatar
Price: $75PNG Tuber
Half Body: $100 (Basic) $125 (Advanced)
Full Body: $150 (Basic) $175 (Advanced)
Additional expressions: $15/each
---
Character Design
Symmetrical
Front View: $80
Back View: $45
Outfit: $20/each
Complexity Fee: 10% - 20%Asymmetrical
Front View: $100
Back View: $60
Outfit: $35/each
Complexity Fee: 10% - 20%
---
Reference Sheet
Reference sheet comes with front and back view, 2 chibi outfits, Likes/Dislkies OR Hobbies, Customized Background, and Color Palette.
Base Price: $300
Add NSFW: $10
Add Likes/Dislikes or Hobbies: $20
Add Chibi Outfit: $25/each
Add expression bust: $35
Complexity Fee: 10% - 20%